Schumacher's Ferrari F1-2000 is going to be auctioned off at RM Sotheby's. This is going to go for insane money in April.
Here's the link to the listing: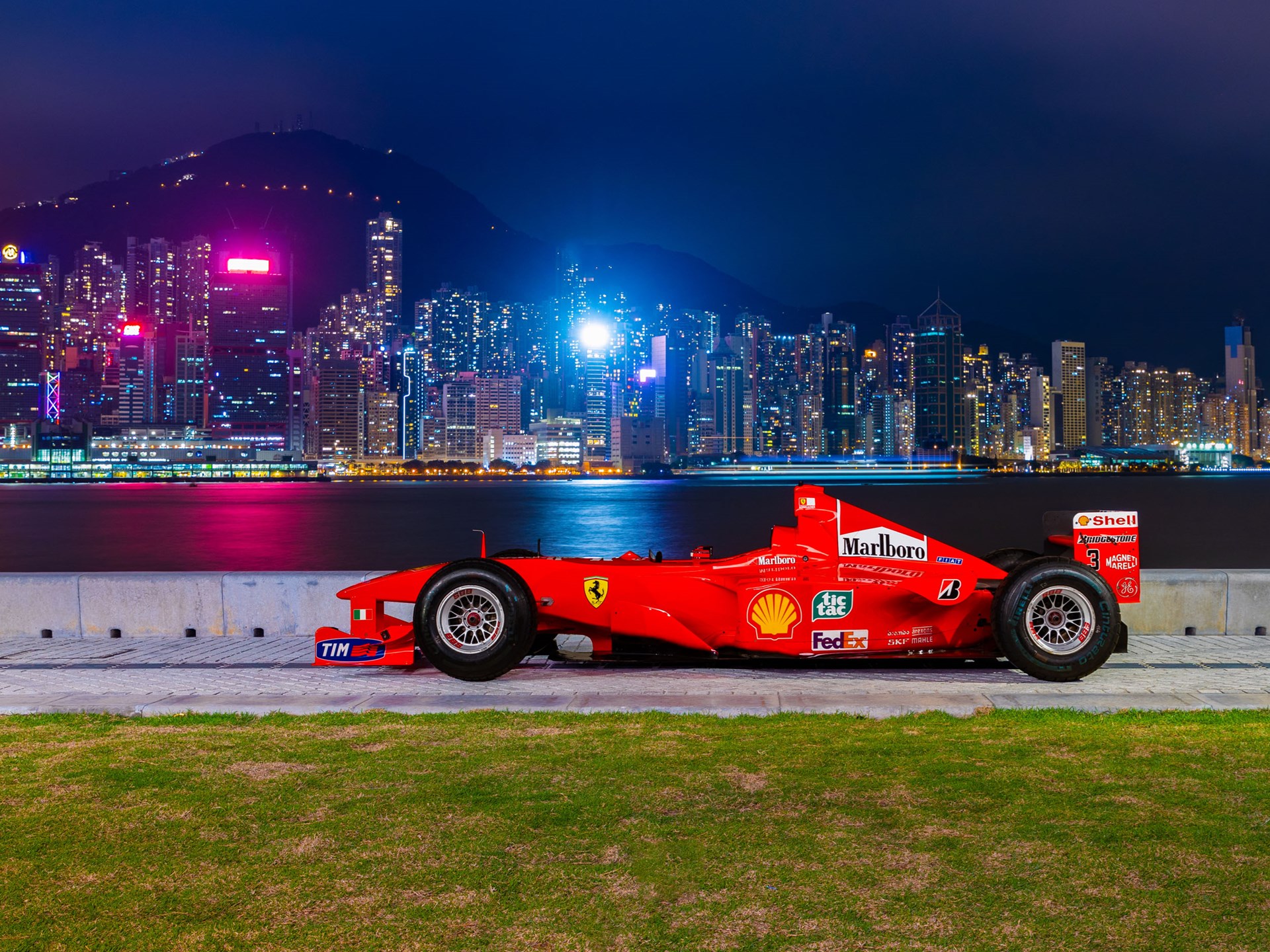 2000 Ferrari F1-2000 for sale at RM Sotheby's Schumacher – The Making of a Legend
The chassis 198 Ferrari F2000 Michael Schumacher drove to victory at the 2000 Brazilian Grand Prix is coming up for auction.

www.motorauthority.com
A Ferrari Formula 1 race car driven by Michael Schumacher in his first championship year with the Scuderia is heading to auction with
RM Sotheby's
. It will be a sealed auction that requires interested parties to send one sealed bid from April 3-12.
The Ferrari F2000 marked the beginning of the Ferrari-Schumacher championship dynasty. Schumacher joined Ferrari in 1996 after two championship seasons with Benetton seeking to revive the team, but that didn't come to fruition until 2000, when the German won the drivers' title, while Ferrari won the constructors' championship. Schumacher and Ferrari went on to dominate F1 through the 2004 season.
With a design overseen by Ross Brawn and Rory Byrne, who had followed Schumacher from Benetton, the F2000 had serious pace. During the 17-race season, Schumacher took nine pole positions and nine victories. His teammate, Rubens Barichello, also won a single Grand Prix.
The car up for auction is chassis 198, which Schumacher drove to victory at the 2000 Brazilian Grand Prix, as well as the pole position and fifth overall at that year's Spanish Grand Prix. Notably, this is also the car Schumacher drove to a pole position at the 2000 Monaco—his only pole with Ferrari at that prestigious race. Schumacher nearly took victory at that race as well but retired with a broken pushrod.